The masterpiece, 'Heaven of Delight' created using 1.6 million Jewel Beetles glued to the ceiling in the Hall of Mirrors of the Royal Palace in Brussels.

'Heaven of Delight' is the masterpiece showcased on the ceiling of Salon des Glaces, of the Royal Palace located in Brussels, Belgium created by Belgium artist, Jan Fabre. The ceiling is decorated with over 1.6 million

Jewel beetle carcasses. It took four months for Fabre and his 29 assistants to create 'Heaven of Delight'. Keeping with the 19th century tradition, Queen Paola, commissioned Fabre in 2002, and gave him a space in the palace to create his artwork which was the Hall of Mirrors.




Sources:
http://www.cinemas-utopia.org/avignon/index.php?id=1343&mode=film
http://www.psfk.com/2009/08/16-million-jewel-beetles-unite-to-form-ceiling-masterpiece.html
google images
Powered by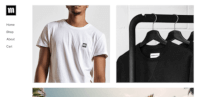 Create your own unique website with customizable templates.